Top 10 best fiction books of the decade 2010 – 2019 (Part 1)
Recently, the prestigious American magazine TIME has selected 10 best fiction books from the decade 2010 – 2019. Join us to review the most prominent fiction books in the past 10 years, and find out why they are so appreciated!
1. A Visit From The Goon Squad (2010)
The stories intertwined in A Visit From The Goon Squad revolve around the life of Bennie Salazar – a punk rock player and record label owner Sow's Ear and his assistant Sasha – a passionate young woman. Although Bennie and Sasha never explored each other's pasts, readers can guess what they went through based on their intersection of lives with the other characters. The stories of those people span the years of successive years and vast space from New York, San Francisco to Naples and Africa.
Using a palette of tragic styles from tragedy to sarcasm, American author Jennifer Egan captured the faces of people prone to self-destruction, while conveying a desire to be saved. idle in art and music at the ruthless flow of time.
As a work that has won many awards, notably the 2011 Pulitzer Prize for the National Association of American Book Critics' fiction and fiction category in 2010, this 13-chapter book attests It is definitely worth it when it appears on the list of the most outstanding works of the decade.
2. My Brilliant Friend (2011)
My Brilliant Friend is the first in the Neapolitan quartet – the series to be nominated for the Strega Italian literary award:
My Brilliant Friend
The Story Of A New Name
Those Who Leave And Those Who Stay
The Story Of The Lost Child
Starting in the 1950s in a poor but vibrant neighborhood on the outskirts of Naples, the four parts of the series depict a time span of nearly 60 years, with the two main characters being the couple Lila and Elena gradually becomes a woman, a wife, a mother and a leader.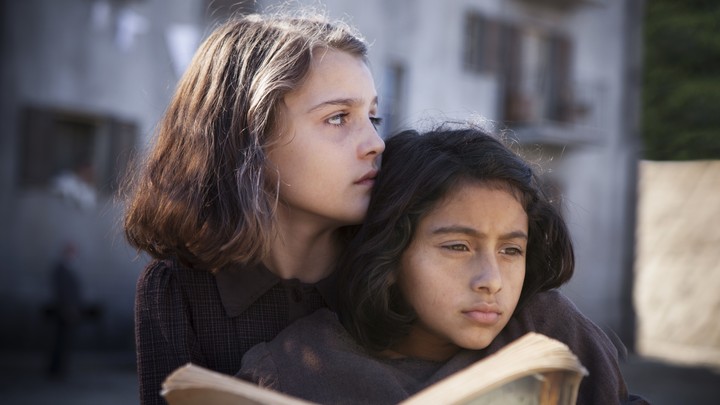 The book My Brilliant Friend begins a journey of more than half a century that has followed Lila and Elena from a fateful encounter at the age of 10, through the student years to adolescence. Growing up on windy crossroads, these two people, more than anyone, have learned to depend on each other to live. Even though their later lives are constantly changing, diverging, and converging, Lila and Elena are still best friends, because their fates are reflected and refracted on each other.
The friendship between two girls in post-war Italy is a lens for us to see the ups and downs of history. They portray the changes of the neighborhood where the two of them lived, an entire city, a country. Elena Ferrante's rich and intense epic is the basis for The New York Times to identify her as one of the best novelists of this era.